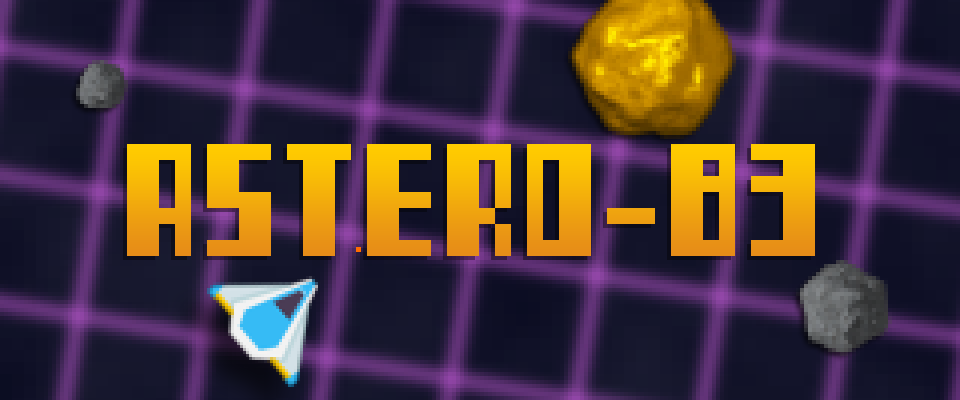 Astero 83
A downloadable game for Windows
Astero-83 is hardcore Asteroids indie game. It features nice retro inspired old school pixel graphics with beautiful particle effects.
Destroy asteroids and get as much score possible. Avoid collisions with asteroids or walls. Be careful, fire will damage your ship as well. Go above the white crystals to repair your ship. You are playing against the time. For destroying the asteroids you will receive additional seconds. Gold asteroids are faster and tougher, but they are the most valuable. For their destruction you will get +100 points and +10 seconds of an additional time. When reaching every 1000 points game level will be increased, you will get an additional life, additional time and more gold asteroids will spawn on the map. At the same time speed of the asteroids will be gradually increasing every level.

Game room is randomly generated every time game starts and is "infinite" so you can travel in any direction and will never stuck into a wall.
Download
Click download now to get access to the following files: