Existical Texture Studio
A downloadable tool for Windows
Existical Texture Studio (ETS) is my new project to create seamless texture generator/creator/editor software using GameMaker Studio 2.x
At this moment of time ETS is still in early development stage. Although test version is available for download.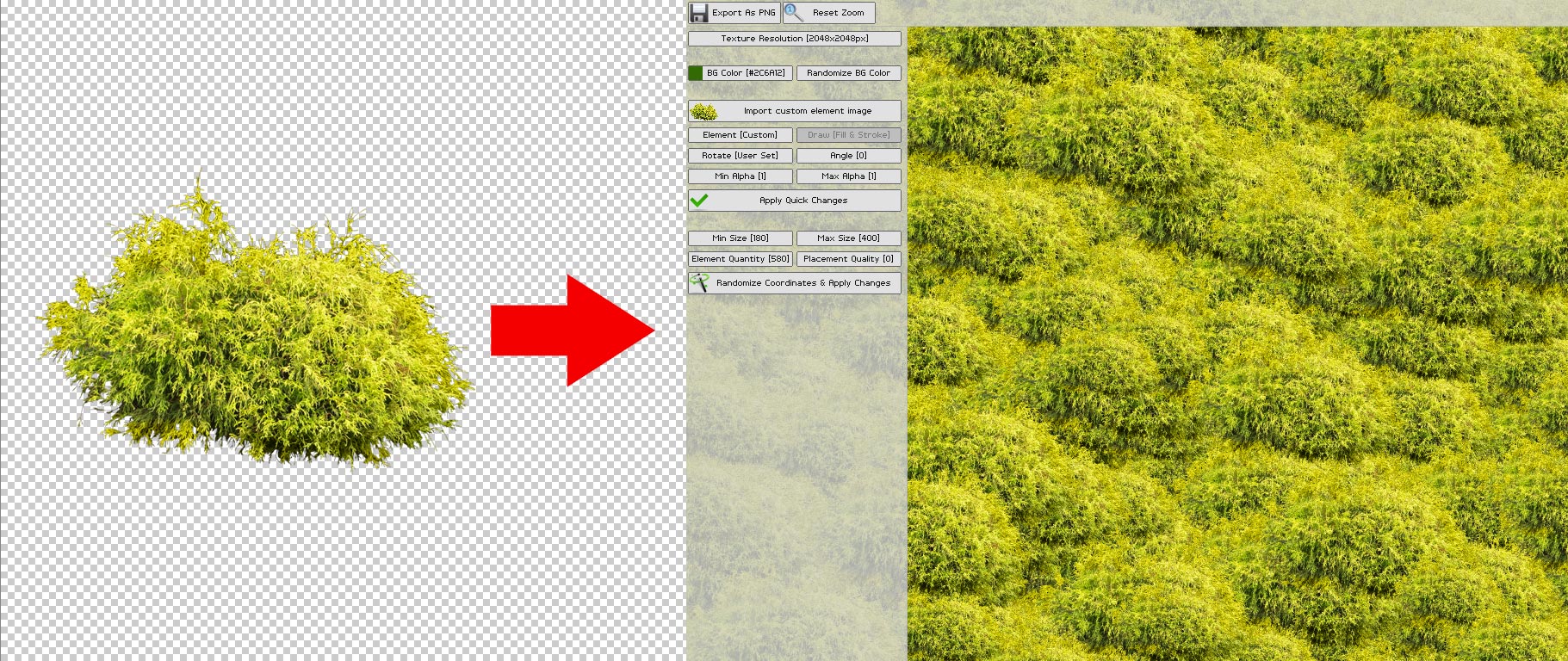 IMPLEMENTED FEATURES:
Generate 64, 128, 256, 512, 1024, 2048 or 4096 pixel square seamless textures.
Five types of built in elements (Squares, Circles, Stars, Rings or Clouds).
User can import custom element images in png, jpeg or gif format.
User can adjust many aspects of texture generation settings.
PLANNED FEATURES FOR FUTURE UPDATES:

Polygon Tool for adding editable "vector" shapes.
Layers
Color Presets
And more to come...
UPDATES:

Build 20181219 - Fixed memory leak when importing custom element images. Fixed file export issue when texture couldn't be saved to the app folder.

Build 20181218 - User can now add custom element images in png, jpeg or gif format. Added option to set element rotation modes.

Build 20181214C - Fixed bug with placement quality settings. Fixed alpha channel issues when saving texture to PNG. Added view zoom. Added following resolutions: 64x64, 128x128. New image elements - clouds and rings.

Build 20181213 added option to change texture resolution from 256 to 4096 pixels and new app icon.

Build 20181211 added some advanced user settings for texture generation.

Build 20181208 added GUI buttons and progress bar and also some optimizations. Now you can drag the view over the texture using mouse.